Soli Deo Gloria

To God Alone
Be The Glory!


Psalms 86:10

For thou art great, and doest wondrous things: thou art God alone.
---
Mark 16:15

And he said unto them, Go ye into all the world, and preach the gospel to every creature.

Sending The Gospel Into The World!
---
---
---
---
Mt 24:14

And this gospel of the kingdom shall be preached in all the world for a witness unto all nations; and then shall the end come.
---
---
1Co 2:1

And I, brethren, when I came to you, came not with excellency of speech or of wisdom, declaring unto you the testimony of God. For I determined not to know any thing among you, save Jesus Christ, and him crucified.


---

---
---
Questions-Comments?




heneliz@aol.com
---
---
---
---
---
---
---
---
2 Tim 2:15
Study to show thyself approved unto God, a workman that needeth not to be ashamed, rightly dividing the word of truth.
---
2nd Corinthians5:7

For we walk by faith, not by sight;

Ro 10:17

So then faith cometh by hearing, and hearing by the word of God.
---


My website was launched on October 29th 1998




To God Alone Be The Glory!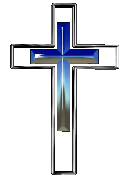 The stone which the builders refused is become the head stone of the corner.
This is the LORD'S doing; it is marvellous in our eyes.

-Psalm 118:22-23




DEDICATED TO THE TRUTH OF GOD'S WORD

John 15:12

¶ This is my commandment,
That ye love one another, as I have loved you.



John 14:15

¶ If ye love me, keep my commandments.


Ro 13:8

Owe no man any thing, but to love one another:
for he that loveth another hath fulfilled the law.


Mt 22:37

Jesus said unto him, Thou shalt love the Lord thy God with all thy heart, and with all thy soul, and with all thy mind.


Mt 22:38

This is the first and great commandment.


Mt 22:39

And the second is like unto it, Thou shalt love thy neighbour as thyself.


Mt 22:40

On these two commandments hang all the law and the prophets.






Christ is seated on the throne of my life, so that it is He who has made me to be Christ centered, and not self centered, God serving, and not self serving, God confident, and not self confident. He has clothed me in Christ's righteousness, and not self righteousness, and I give God all the thanks, glory, honor, and praise forever, for He is worthy to be praised!


Php 2:13

For it is God which worketh in you both to will and to do of his good pleasure.


Eph 2:6

And hath raised us up together, and made us sit together in heavenly places in Christ Jesus


2Th 1:12

That the name of our Lord Jesus Christ may be glorified in you, and ye in him, according to the grace of our God and the Lord Jesus Christ




Psalm 115:1

Not unto us O Lord, not unto us,

but unto thy name give glory,

for thy mercy, and for thy truth's sake.

John 16:13

Howbeit when he, the Spirit of truth, is come,

he will guide you into all truth:

I thank God for my brother Tony Warren, & for his help, time, effort, patience, wisdom, understanding and love. I could never have put this website together without his encouragement. I pray that you will be blessed, strengthened and encouraged by God's word that you find here, and would you please share Heneliz's Christian Corner with someone this very day?


We should listen to what God says in His word, the bible, which is the sword of the Spirit, and not just listen to what man says, that God says in His word. Man may be wrong, and in error. Man may be decieved and have a false gospel, that you won't know is a false gospel, unless you know the true word of God from the bible, and pray the holy Spirit guides us into all truth...

To listen to...means to be obedient to...to be doers of the word and not hearers only, deceiving ourselves.





The only way we can know that we have truth is to study the bible by comparing spiritual things with spiritual.

John 16:13 Howbeit when he, the Spirit of truth, is come, he will guide you into all truth: for he shall not speak of himself; but whatsoever he shall hear, that shall he speak: and he will shew you things to come.

John 16:14 He shall glorify me: for he shall receive of mine, and shall shew it unto you.

The bible is a spiritual book from almighty God Himself, given to mankind. We pray that God the holy Spirit will reveal and guide us into all truth.

1 Corinthians 2:12-13

Now we have received, not the spirit of the world, but the spirit which is of God; that we might know the things that are freely given to us of God. Which things also we speak, not in the words which man's wisdom teacheth, but which the Holy Ghost teacheth; comparing spiritual things with spiritual.

2 Peter 1:21

For the prophecy came not in old time by the will of man: but holy men of God spake as they were moved by the Holy Ghost

We must be like the bereans in...

Acts 17:11

"Who received the word with all readiness of mind and searched the scriptures daily whether those things were so."

Ephesians 2:8-9

For by grace are ye saved through faith; and that not of yourselves: it is the gift of God:
Not of works, lest any man should boast.





Jeremiah 17:14

Heal me O Lord and I shall be healed;
save me and I shall be saved:
for thou art my praise.

Joh 6:44

No man can come to me, except the Father which hath sent me draw him: and I will raise him up at the last day.

John 6:65

And he said, Therefore said I unto you, that no man can come unto me, except it were given unto him of my Father.

La 3:24

The LORD is my portion, saith my soul; therefore will I hope in him.

La 3:25

The LORD is good unto them that wait for him, to the soul that seeketh him.

Lam 3:26

It is good that a man should both hope and quietly wait for the salvation of the LORD.

Gen 49:18

I have waited for thy salvation, O LORD.



Psalm 119:105

"Thy Word is a lamp unto my feet,
and a light unto my path."






Ps 119:11

Thy word have I hid in mine heart, that I might not sin against thee.

2nd Timothy 3:16-17



All scripture is given by inspiration of God and is profitable for doctrine, for reproof, for correction, for instruction in righteousness: That the man of God may be perfect, throughly furnished unto all good works.

Amen

Elizabeth Young's Profile

|

Create Your Badge

View My Guestbook




Sign My Guestbook



Psalm 43:3

O send out thy light and thy truth: let them lead me; let them bring me unto thy holy hill, and to thy tabernacles.

©1998-2016